December has arrived and many of us are digging out the box of baubles, lights and tinsel for another festive season. The contents of this box tend to stay the same year-on-year and it's easy to fall back on the same decorations every Christmas, so why not make a change in 2019 and think outside the box? To give you some inspiration, here are five ways to do something different with your home this Christmas.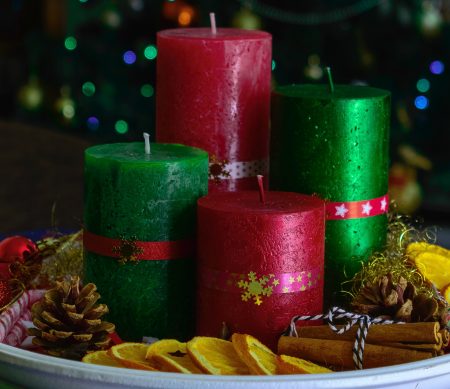 A Christmas fragrance is worth every scent
Christmas is a chance to transform the look of your home, but have you considered giving it the smell of Christmas too? As well as bringing atmospheric light, candles can provide festive aromas.  Suppliers like Yankee Candle offer season candles with Christmas-themed scents. Why not gather a set in seasonal colours like white, red and green? Dress up your mantelpiece with candlesticks of varying heights, styles and materials as a seasonal centrepiece for the living room – a treat for the eyes and nose alike.
You could also take the homemade route by crafting some fabric sachets stuffed with Christmas tree trimmings for a fresh fir scent or simmering cinnamon sticks, pine needles, mandarin oranges and cloves in a pan of water to create a natural yuletide fragrance on 25 December.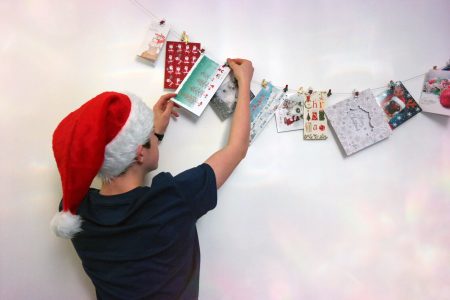 Give you cards some airspace
The deeper you into December you get, the more the greetings cards start to stack up on your mantelpiece, shelves and tables. It can become an unmanageable house of cards with many of them obscured in the competition for space. But instead of trying to find spare surfaces to prop them up, why not give your cards some airspace and dangle them from the ceiling on a mobile. You could also peg cards to a festive ribbon, hang them on the steps of a rustic ladder or create a wall feature by pinning them up in a Christmas tree formation, complete with tinsel branches.

Branch out from the Christmas tree
We all expect to see baubles on the tree, but they can be used in all sort of other ways around the house. Try hanging them from the ceiling on a mobile or filling upside down jars, glass dishes or wine glasses with baubles – perhaps topped with tea light candles –to create a tabletop decoration for Christmas dinner.
A typical Christmas wreath is dotted with red berries, but a collection of baubles could bring more colour and sparkle to your door. Why not pop them in a vase or plant pot You could mix baubles with pine cones in a decorative basket or in some plant pots to greet visitors outside your front door. Baubles also make excellent adornments for banisters, which brings us to our next idea…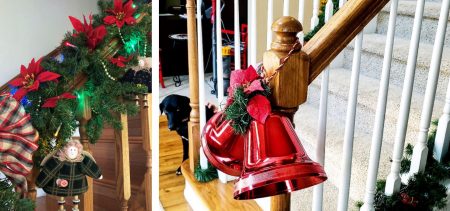 Banisters with a Christmas twist
Stairs offer great potential as a festive feature, linking downstairs to upstairs with a Christmas flourish on the banister. Rather than weave your fairy lights around the tree, why not twist them around the spindles and bring festive glow to a dark stairwell? Alternatively, cut some traditional shapes – reindeer, snowmen, snowflakes – and link them on string. Birch bark sheets, available from many craft retailers, can also be sculpted and combined with pine cones or a fir garland for a more natural look. Hang some jingle bells from a newel post to make your stairwell aesthetic chime in tune with the season.  Any or all of the above can be intertwined to create your own festive combination.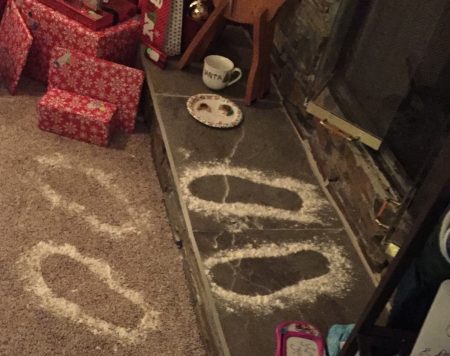 Sign of Santa
Building up to the arrival of Santa is one of the great pleasures of a family Christmas – it's almost as much fun for the parents as the children. Stockings on the fireplace is a given, of course, but you could ratchet up the anticipation, stir the imagination and make the whole event feel more real with other little touches around the house – a 'Santa Stop Here' sign on the front door, or maybe some arrows to help him find his way. Sprinkle some Christmas magic by dusting flour around a pair of boots next to the fireplace, leaving traces of Santa's footsteps. You could buy or make bootprint stencils to make it seem really authentic!
We hope that these ideas spur your creativity this Christmas. Finding different ways to give your home a festive feel is all part of the fun. You can also find interior design inspiration in any one of Orion Homes' stunning showhomes at various locations across the Yorkshire. All of our developments are open in December, so why not pay us a visit this month and see the beautiful contemporary living which you could enjoying in the New Year?
Happy decorating – we hope to see you soon!